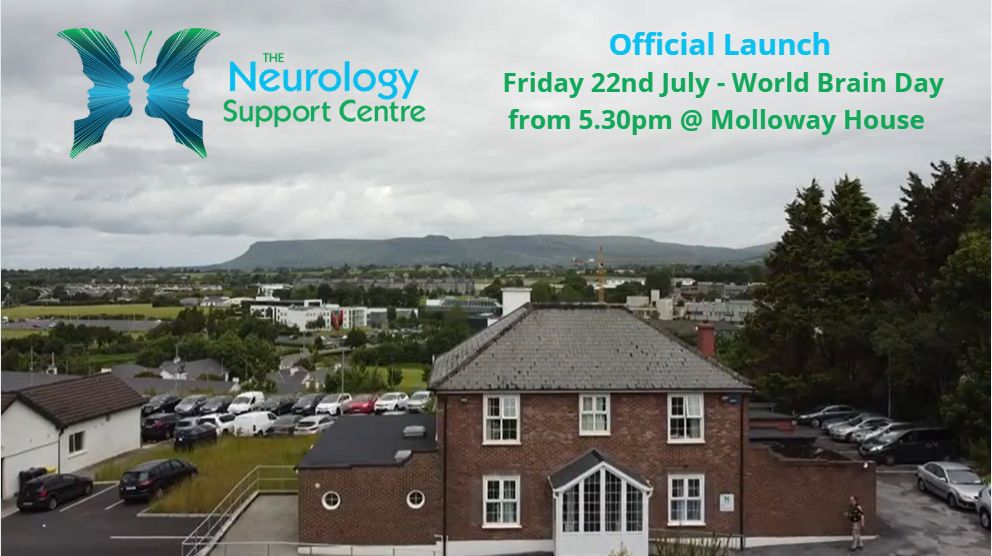 Neurology Support Centre Opening
We are finally having our official opening of the Neurology Support Centre on World Brain Day – Friday the 22nd of July – from 5.30pm.
The Centre was founded by Declan Walsh in response to his wife Natalie's diagnosis with MS, and ultimately PML, which has resulted in her requiring 24-hour hospital care. Declan's determination and drive in the face of this very personal tragedy led to the establishment of the charity.  Sadly, Declan passed away last year after a short illness, at the young age of 51, but he has left a wonderful legacy to the people of the North West.
Circumstances have prevented us having an official launch to date, but we are delighted to welcome all to our launch on World Brain Day. There will be music, poetry and light refreshments.
Please note there will be no parking at Molloway House – please use Sligo University Hospital car parks